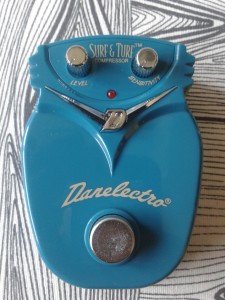 What is it?
Danelectro DJ-9 Surf & Turf compressor from Mini series.
Finally. One of these that make the original look bad. Like i"ve pointed out on numerous occasions, to refine or rediesign existing design, the result should always be better than the original. Not much poin if it isn't. Here we have your standard CA3080 OTA-based compressor that derives from Dyna/Ross. In reality the design is so close, that there's not that much difference to the original 70s designs. You can do the comparison yourself. Surf & Turf by Cow4prez and original Dyna by AMZFX.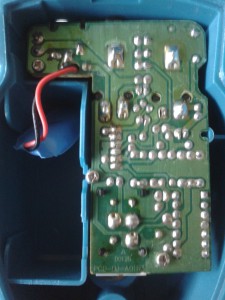 Prime example of succesful redesign. Even if the build quality of my unit is slightly sub-par in build quality with the best ones in the mini series, it's still good. Much better unit to spend your hard earned cash on than current Dunlop Dyna.
How does it sound?
Close, if not exactly the sound of old 70s Dyna comp in compact box. Meaning that it is not the shock effect like current Dunlop versions, but the usable, warm compression with slight vintage mush due to its operational transconductance amplifier. So in a few words – really good sounding usable compressor.