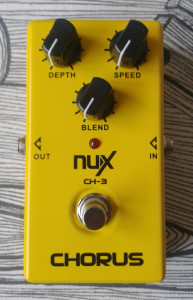 What is it?
Nux CH-3 Chorus from Nux's analog pedal series. Made in china, 2013.
There is something appealing in these super cheap new chinese pedals. I have no idea whatsoever what is the amount manufactured, but these are mostly well made and fine sounding boxes. I'm fairly convinced that china will be new japan in decade or two. After all, the japanese electronics were considered crap all the way up to mid 80's. What chinese pedal industry would need now is tighter quality control for components and a few good graphic designers. Most Joyos and Calines with horrible graphics you can find on ebay are now even pricier than when they were first introduced. There's not much appeal in those. At least not for me. So it's good that we finally have a chinese brands that try. No comic sans as labels and Nux's even have their own, reasonably stylish logo.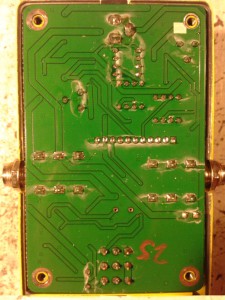 Opening the box up shows the Nux standard designs idea. Two boards stacked and through hole components seem to have solid connections, but with residue as usual. Switch is standard 3PDT mini stomper wired as true bypass. There's the same goo locking the 6mm top adjustment trimmers and the top board ribbon cable connection.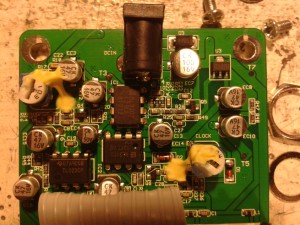 3102/3207 pair is responsible for the chorus delay and TL072 is used for LFO. So it's safe to say that the design is so far pretty standard analog delay chorus. The third knob, blend, adds a nice flavour. You can dial this to the max which by itself sound "out there", but then you can blend it with the clean signal. More uses for ugly chorus sounds! Yay.
There's again just one piece of bad news. I seem to be repeating myself, but i would have gladly paid 50 cents (or $1-2 even) more for these Nux units – if they just would have better quality pots. The pots just feel cheap and turn too easily. Bad decision to save money. Because of the poor feel on the pots, i suspect these units will never get the attention nor userbase that they would deserve. From electronical point of view i mean.
How does it sound?
Nice. Extra nice. From clear and mild signal widening to near flanger styled massive sweeping. Wide control range and you just can't go wrong with 3102/3207 based choruses. Or you can, but not with this thing.