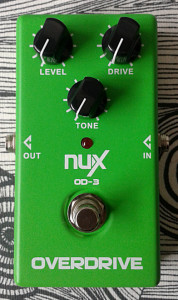 What is it?
Nux OD-3 Overdrive. Super cheap thing, made in china 2013.
The next one of the Nux analog series box to arrive. As usual, i opened the box, tried it out and ripped it open to take a few (poor) photos. Short testing convinced me that this is nothing more than Yet Another Tube Screamer (TM).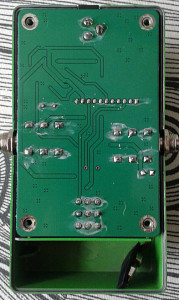 Some flux residue. The box design is the same as in all the others in Nux's analog series. The pot feel is as terrible as in others too. The pot tapers and values look familiar.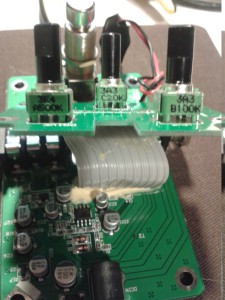 Taking a closer look at the heart of the circuit confirms it even further. JRC4558 and SOT packaged Si-diodes. I've seen that before now haven't i…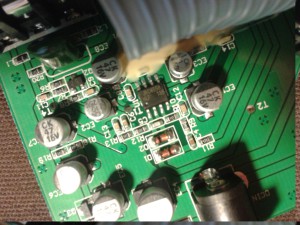 Still, a reasonable build quality with solid design choices. True bypassed basic pedal. I really just wish they would do something about the pots. I don't think the better ones with sturdier feel ans more solid build quality would have cost that many cents more per piece.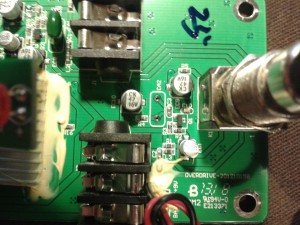 How does it sound?
Exactly like every tubescreamer and derivative around (mid-honk, lowish output etc.). Not much more to say. Exact circuit copy will sound like the original. No surprises there. Cheap and built with reasonable quality. Might be a nice option for anyone looking for a cheap TS with a true bypass.