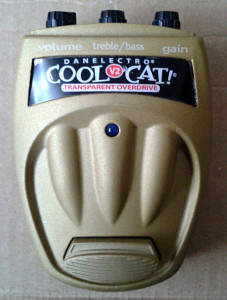 What is it?
Danelectro CTO-2 Transparent Overdrive V2 from Danelectro Cool Cat series. Made in china around late 00's to early 10's.
This unit was the very first of Cool Cat series pedal i ever bought. Got it as used unit from one great local guitarist who had just tried it  out. The price was right so i grabbed it. For the pedals in this series it's usual to see number of upgrades in V2 or just later versions of the pedals. For this particular unit, there are added DIP switch under the battery door. This switch lets you to change the clipping options added to the second version.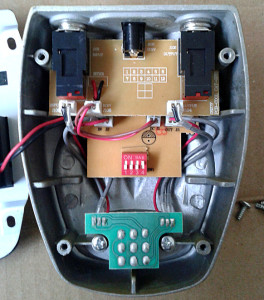 Construction, board quality and design decisions are very close to all the other units in the series. The special usage of two sides, that's not something i've seen too often. The board is otherwise SMD, but there is one transistor and a couple of capacitors on the other side of the board. Apparently the board is designed in a manner that it can handle these components in either through hole, or surface mount components. Idea or reasoning behind this method is unknown to me.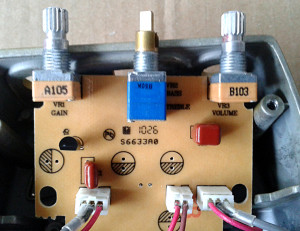 While i can't be sure at the moment, the design seems like slightly modified version of CTO-1, the renowned Danelectro Timmy. With added clipping options of course. These options seem to switch between four LEDs (red and blue) and four MOSFETs. The switching can also take them all of, which leaves us with opamp clipping only. And tons of output level. I must point out that while i may seem like a fan of Danelectro boxes, their board designs have not made me feel at home since  late 90's. There is something in the looks that make it look forced somehow.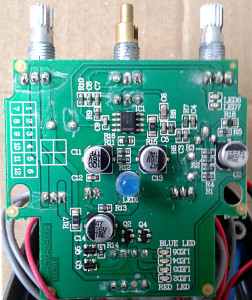 Otherwise the controls are quite standard. You got your volume control, bass/treble EQ section and your gain control. Once again, the treble/bass controls as a concentric pot isn't the best of ideas (as the knobs tend to touch each other when turning). Sufficient controls and sufficient levels of volume and gain. All this in small, thick aluminium box and armed with 3PDT true bypass. And for the price? How could this go wrong?
How does it sound?
This time it doesn't. Very nice sounding Timmy-derivative with good controls and a sound that is very much usable. The tweakable clipping take the sound from all out booster via compressed to open distortion. Nice sounding overdrive. And for this price range, i suggest you try it out. You won't lose much is you decide you don't like it.