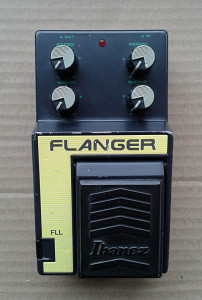 What is it?
Ibanez FLL Flanger from L-, or Master series. Made in Japan, 1985.
Now, there is a reason why i'm posting this one right now. I just wrote a post about the SF10, Swell Flanger. Due to that article, there is very little to say about FLL. It's is the same effect with minor cosmetic differences, which i already disclosed on the SF10 article. I know i'm repeating myself, but these differences are the visual appearance, the stomp lid and the pots.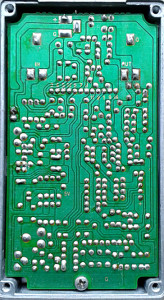 Trying to write something truly meaningful about this after the SF10 would be like writing two completely different articles about TS7 and TS7C. Sure. In that case there wouldn't be any other difference but the colour. Here there are a few minor things, but again. I just wrote about them. Twice.
So why don't we just enjoy the photos this time?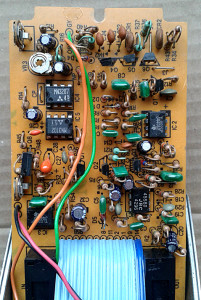 ..and don't even try to come up with profound differences. There is very little time between the two units manufacture dates and there is practically zero difference in the electronic design. Even though this design lasted for nearly a decade in production in couple of different forms, the main reason to even try to say something about these is…
How does it sound?
The sound. These all sound great. Versatile and more than just usable. A solid standard in analog flangers.
I'll try to take some time between these post and the forthcoming FL9 post. Just to get a bit more out of the third Maxon designed flanger that shares the design with this and the SF10.